INTERVIEW: Yolanda Be Cool at TomorrowWorld
A few years ago, "No Speak Americano" could be heard on every pop radio station, but there is way more to Yolanda Be Cool than their world wide number one hit. They are much deeper - literally. The Australian duo has crafted tracks made only for the club, and joined the Dim Mak family recently, as the label expands their sound.
We caught up with Yolanda Be Cool after their set on the Dim Mak stage at TomorrowWorld, where they talked about signing to the label, working with Steve Aoki, where they got their name, and more. Find out what they had to say:
How was playing the Dim Mak stage at TomorrowWorld?
It was beyond our expectations. We're house DJs and we knew that this festival was like, you know—it started in Belgium with a lot of hard music. You know? And we're house DJs, so we weren't really sure what to expect. But we did our thing and the crowd seemed to really like it. And all we could ever expect was for the stage to build, and it did. So it was really fun. We did our thing, and people seemed to like it.
What do you think of the festival?
It's the most beautiful environment. We're talking into a [recorder], but if the [recorder] could actually see and have eyes, you'd see how beautiful it was. It's a beautiful day. It's amazing.
You guys recently signed to Dim Mak. How do you like being with the label?
It's been awesome. Everyone's been really supportive. Steve's been really cool every time. You'd imagine he'd be so busy, but every time we've ever emailed him, he's emailed straight back, which has been cool. And the guys have exceeded our expectations with helping out with remixes and they promote the family vibe, and that's exactly how we feel. We feel like two little children from the other side of the world that have been adopted by a happy family.
[Listen to Dim Mak Studios every Thursday at 10 p.m. ET on Evolution]
How is working with Steve Aoki?
We love Steve, he's so cool. We sent him our stuff and, we had our fingers crossed. And he wrote back immediately saying, "Love it. Come, let's do it." It's like exactly what you want to hear as an artist, or what you're hoping for.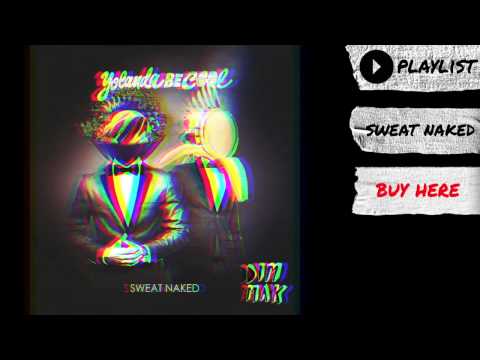 Where did you get your name?
It's a quote from one of our favorite directors, from one of our favorite movies, in one of our favorite scenes. You may have heard of it; "Pulp Fiction." Samuel L. Jackson. "Be cool, honey bunny. Yolanda, be cool." Diner scene in "Pulp Fiction" inspired from that. Ask Zeds Dead where Yolanda Be Cool came from and, see what he says!
Your song "No Speak Americano" was a huge radio hit. So how do you think you guys have changed from then until now?
Well, I guess the thing is that when we wrote that track we weren't thinking of radio. And we were actually DJs at heart. We think about people having fun on the dance floor. And when we wrote that track, we thought about that. And when we wrote "Sweat Naked" and when we wrote our album, we actually thought about exactly the same thing, you know? So nothing's really changed. It's just that some things take on a life of their own; the others take on another life. When we approach music, it comes from the same spot. Like we didn't have a specific agenda when we wrote that; we didn't have a different agenda when we wrote "Sweat Naked." We didn't have a different agenda when we wrote our whole album. It's just that you can't predict the future. You've just got to do what you like. And, you know, if something sticks, then so be it. If something doesn't stick, then that's cool too because we like it from the start.
Photo Credit Katherine Tyler for iHeartRadio